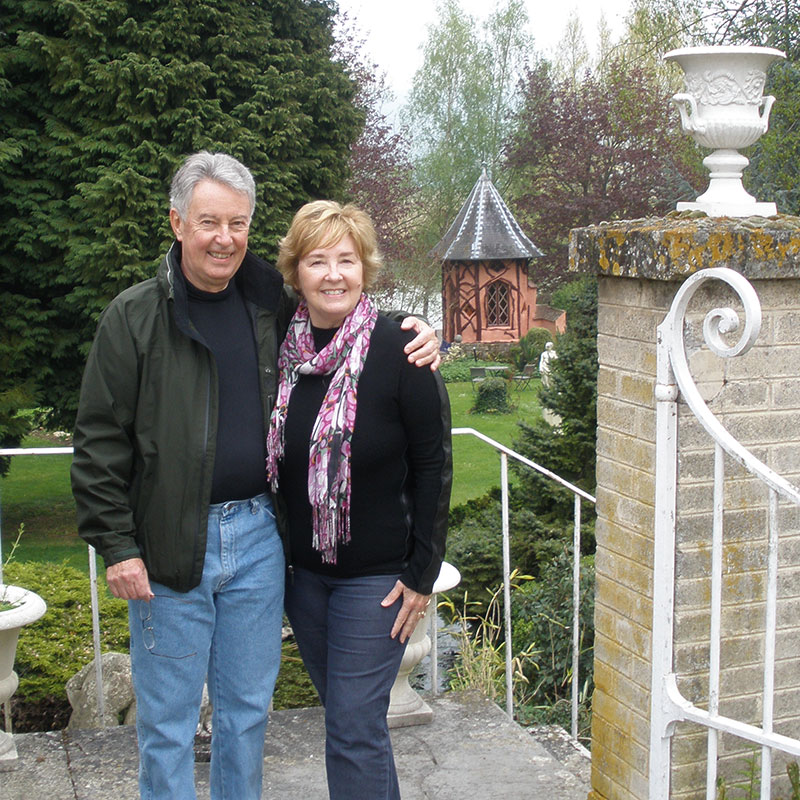 Jo-Ann and her husband Steve researched actual battlefields where American nurses served during the Great War. Here, they stand in the garden of a chateau in the town of Chateau Thierry. Along the River Marne that flows peacefully today, thousands of American Doughboys and Marines saved the area near Belleau Wood and Chateau Thierry.
Jo-Ann Becomes Army Nurse Corps, World War I Centennial Website Editor!
Jo-Ann is delighted to announce she has agreed to serve as the editor of the Unites States World War One Centennial Commission's website for the Army Nurse Corps!
She joined the Centennial Commission in 2013 as they organized, and she is pleased to assist the team in gathering information about the courageous women who served in the Corps during that first world conflict.
She accepts stories, biographies, old photos and memorabilia as well as suggestions for video and Bibliography.
The site will be preserved by the Library of Congress and the National Archives in perpetuity for future generations!
Visit here: World War One Centrennial Army Nurse Corps
Psychologies Magazine
REMEMBRANCE DAY: WWI WOMEN
We talk to Jo-Ann Powers, author of Heroic Measures, about the unrecognised role of women in the First World War.
Vigilance Security Magazine
Author-Historian Jo-Ann Power honors Women Warriors in New Book. More than 10,000 American Nurses Faced Violence and Inequality on the Battlefield in WWI.
More Articles:
British Journal of Nursing: "American Nurses' experiences in France during The Great War"
Advance Healthcare Network: "Over There: Nurses Survive Harsh Conditions during World War One"
Centenary News: "Why Americans Know Little About World War One"